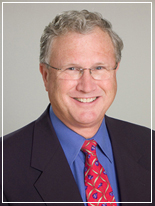 Weiss Associates Announces Ellis Wallenberg Has Joined The Company as Director of Environmental Services.
January 2012
Emeryville, January 6, 2012: Weiss Associates, an environmental science and engineering firm with offices in Emeryville, Mountain View, and Livermore California,
is pleased to announce that Ellis Wallenberg has joined the firm as Director of Environmental Services. Ellis is responsible for strategic account relationships and new market development, branding, and implementation of Weiss' business development and marketing plans.

Ellis has more than 25 years of experience in the environmental, engineering, science, and health and safety fields. He has established strong relationships with clients in the semiconductor companies and manufacturing fields, and with municipalities, ports, attorneys, and developers/property owners. His extensive knowledge of environmental issues and client needs are key factors in his approach to bring continued success and growth to the firm. Prior to joining Weiss, Ellis was an Environmental Business Development Manager at an S.F. Bay Area Engineering firm and a Senior Scientist and Corporate Business Development Leader.

Ellis earned his MS from West Virginia University, Morgantown, and an AB from Glenville State College. He completed his Ph.D Graduate Studies and Research at the University of Maryland. He is an active member of many Bay Area business and civic organizations, and serves on the Board of Directors of the Bay Planning Coalition, Contra Costa Council and the Pacific Industrial and Business Association in Silicon Valley.